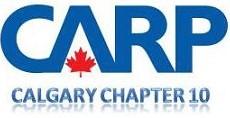 Meetings in Calgary
Wednesday, March 23, 1:00-3:30PM
Topic:   Your Retirement Paycheque
Before retirement, most of us get a regular paycheque and save for the future.  When we reach retirement, we get the future for which we saved. Come and hear about the shift from saving to spending and the new way of thinking this entails; government programs that are available to retirees; and what happens with taxation at retirement.
Join us to understand:
• Sources of your retirement income (RRSP, RRIF, LIRA, LIF, TFSA, Pensions, CPP, OAS, etc.)
• Tax-saving strategies (income splitting, ever changing tax rates, charitable giving, estates)
• How your income might change as you age (key dates and ages, unplanned expenses)
• If risks can be minimized (stock market, interest rates, health and longevity, inflation, income splitting)
• Strategies (property tax deferrals, trusts, RRIF freeze, estate freeze, philanthropy, lending options)
Our speaker, Rebecca Graham, is a Certified Financial Planner (CFP) and Registered Retirement Consultant (RRC) who specializes in helping people create and understand their own unique Retirement Paycheque TM.
Please note the location:
We are trying a new strategy this year to bring our meetings to all four quadrants of our great city. This meeting will take place in Northwest Calgary.
Location: Parkdale United Church
Address: 2919 – 8th Avenue NW
Directions:
From South Calgary: Take Crowchild Trail North to the Memorial Drive West exit (turns into Parkdale Blvd). Turn right onto to 29th Street. Turn right again onto 8th Avenue and the church will be on your right.
From North Calgary: Take Crowchild Trail South and exit onto 16th Avenue West. Turn left onto 29th Street (heading South). Go past the Foothills Hospital and turn left onto 8th Avenue at the bottom of the hill.
Bus routes:  #20, 40 and 419.
Please note that CARP Calgary is the local chapter of CARP Canada.  To be a local member you must first be a national member.
CARP Calgary membership is $6 per year and membership can be purchased at our events.  If you choose not to join the chapter you are still welcome at our events but there is a $2 charge at the door.  The fee helps us to cover venue costs.
Future Meeting
Wedensday, May 25, 2016.  Please mark your calendar.  
TAKE NOTICE THAT the Annual General Meeting of the members of CARP Calgary Chapter will be held at 1:00 p.m. on Wednesday, May 25, 2016 at the North Glenmore Community Association building located at 2231 Longridge Dr SW, Calgary, for the purpose of:
o Receiving the audited financial statements for the previous financial year; o Receiving and considering the Annual Report; o Electing the board of directors for the next year; and o Transacting such other business as may properly come before the meeting.
A light lunch will be served prior to the meeting starting at noon.
While members of CARP Canada and other members of the public are welcome to attend, only members in good standing of the CARP Calgary Chapter are entitled to participate in and vote at the meeting.
Nominations for election to the board of director are now open.  Board members must be members of the chapter.  Nominations can come from any other member or one can self-nominate. Please contact the Chair, Susan Costello, to nominate a candidate for election at [email protected] or call 403 256 1181.
Copies of the financial statements as at and for the fiscal period ended March 31, 2016 will be available at the Annual General Meeting and may be requested in writing prior to the meeting. Written notice must be received by the Secretary on or before May 1, 2016, of any motions to be made at the Annual Meeting. DATED at Calgary this 20th day of March 2016. On behalf of the Board of Directors Carolyn Guichon,
 Secretary Suite 351, 440 – 10816 Macleod Trail SE. Calgary, AB.  T2J 5N8 [email protected]