Information posted April 17, 2106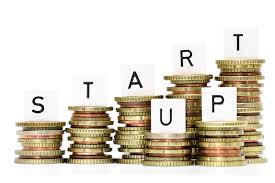 You are invited to join the conversation about a number of related initiatives.
• the lonely entrepreneur and other reflections from our Seniorpreneurship Think Tank (Pat Spadafora)
• hear the stories of two inspiring entre/seniorpreneurs Adele Robertson, CEO, The V Generation and Christina Henry, Owner/Operator, DirtDiva
• updates on our proposed global business of aging network (Kateryna Yavorksa-Vietrova)
How does it all tie together? Where do you fit in? Be part of the conversation!
WHEN: Wednesday, April 27, 2016 Breakfast Meeting: 8:00 a.m. – 9:30 a.m.
WHERE: Sheridan College Hazel McCallion Campus Room A304 4180 Duke of York Blvd, Mississauga
PLEASE RSVP BY APRIL 21 to Kathryn Warren-Norton at 905.845.9430 x 2978 or email at [email protected]
COST: Non-members $15
BA:IEN MISSION
BA:IEN connects business and industry leaders to exchange ideas, information and resources related to the needs and wants of mature consumers and their families.
Please click here for a link to the poster for this event.