Information posted April 29, 2016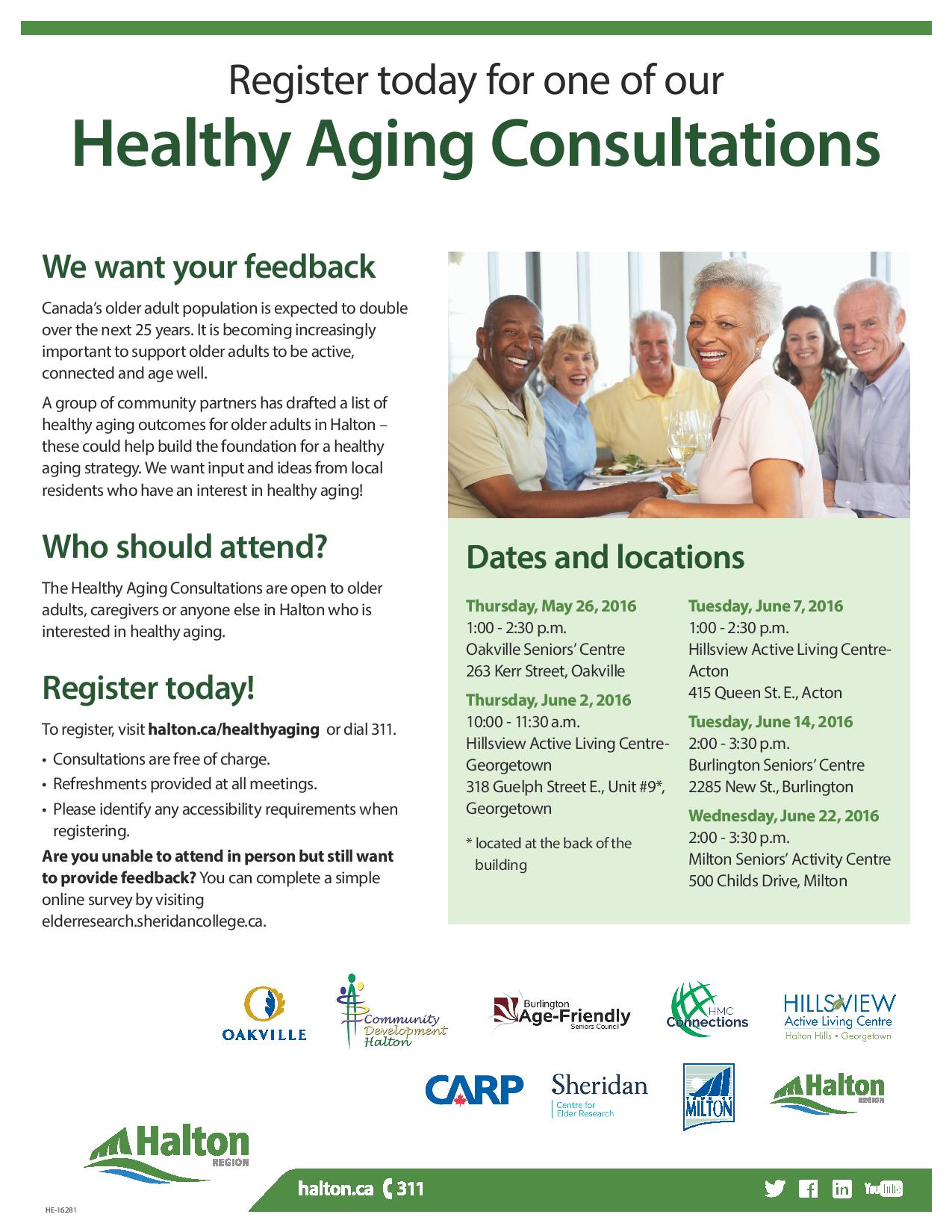 The Healthy Aging Working Group of Halton, is made up of members from Community Development Halton, Burlington Age-Friendly Seniors Council, Halton Multicultural Council, the Halton Region Health Department, Hillsview Active Learning Centre — Georgetown, the Halton Chapter of CARP, the Towns of Oakville and Milton, and the Sheridan Centre for Elder Research.
As a follow-up to consultations with stakeholders in the fall of 2015, this group is now offering in-person consultations, and an on-line survey, as opportunities for Halton residents who are interested in healthy aging to provide feedback about outcomes this group has drafted. These outcomes could help build the foundation for a comprehensive strategy.
Please use this link: www.halton.ca/healthyaging to the Healthy Aging webpage on the Halton Region website. It gives details about the consultations, how to register, as well as a link to the on-line survey on the Sheridan Centre for Elder Research website  The consultations will be taking place from mid May to June, 2016 and the on-line survey is available now, through to June 30, 2016.
We welcome feedback from interested people through attendance at one of the consultations, or through completion of the survey.