Information posted May 6, 2016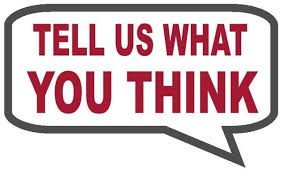 The following is a request from Mandy Newnham, Supervisor of Recreation, for the City of Burlington:
HAVE  YOUR SAY!
Burlington's Active Aging Plan Survey is LIVE at the following link:
Active Aging Plan – City of Burlington
On Thursday May 5th, we will begin welcoming feedback from the community so that Burlington can create a plan to make the city more age-friendly. While the Active Aging Plan clearly has the interests of older adults as its focus, the benefits will be far reaching.  This project will help us plan for ways to keep neighbourhood's connected, remove barriers so people can remain social and active throughout life, and ensure that the diversity of our community is valued and recognized for the enrichment it provides.
For this reason our Burlington Active Aging Survey is asking for your thoughts (or the thoughts of persons in your network) on the following matters:
Moving within the city:  transit, transportation and mobility
Indoor and outdoor spaces:  trails and open space and the built environments we use regularly
Communication:  information access and clarity
Respect, social and civic inclusion: services which encourage lifelong active living and participation
Why a survey?
Municipalities who have worked toward being more age friendly have made differences such as:
increasing benches and rest stops available for sitting while walking
improved transit service
adding accessible ramps so wheelchairs and strollers are easier to maneuver
making information available to those who need it in different languages or in larger font sizes
ensuring activities and services which keep us active, having fun and staying connected with others throughout our lives are available
But What Would You Like To See?
The survey and Information about the Active Aging Project can now be found on-line at Active Aging Plan – City of Burlington.  Please take a few moments to have your say so Burlington becomes the Best Midsize City for all ages!  And be sure to look for a community forum coming to your neighbourhood in June.
If you would prefer a paper copy of the survey, they are available at all recreation centres and libraries in Burlington, or feel free to call me anytime should you want multiple copies.
Thank you,
Mandy
Mandy Newnham
Supervisor of Recreation
Parks and Recreation │ City of Burlington