Kathleen MacMillan, PhD, RN, is the director of the School of Nursing at Dalhousie University. CARP NS supports her suggestions to improve health care in NS.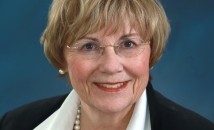 We must use formation at all levels of the system.
For a system to be truly person-centred, we need the following things to be implemented:
•First, re-focus the system from a provider-centric system to one that is truly person-centred.
•Second, implement an electronic health record that follows the person in place of one that is sector specific.
•Third, collect meaningful encounter data that is inclusive of a variety of health professionals.
If we were to do these three things, we would have the information we require to be able to make sound decisions about health services delivery and contributions to outcomes for the person, the provider and the system.
Right now, these data are not routinely collected and are extremely labour-intensive to access and analyze.
For example, recent reporting on the incidence and prevalence of pressure ulcers in Nova Scotia health-care facilities over the past two years left us without much to say about why this is happening and what to do about it.
These are serious problems that involve nursing care and the contributions of other health professionals, such as nutrition, physiotherapy and occupational therapy.
They are expensive to treat and costly to patients in terms of pain, self-concept and ability to function. At their most serious, they can lead to severe infection and death.
Two years of data in isolation do not allow us to analyze trends. It may be that people are reporting more, or that the problem is worse. It may be that we have sicker, more fragile patients who are at higher risk. It may be that persons at risk are spending more time on a hard stretcher in the ER because of admission waiting times.
Without this information, it is hard to formulate a strategy.
Currently, we regularly collect data on hours of nursing care and costs of nursing services. We do not systematically collect data on nursing care processes or related outcomes — even though there has been at least two decades of national and international work on a nursing minimum data set and specially funded projects to illustrate the value of systematically collecting and analyzing these data.
So we know how much nurses cost, but we do not know what they are actually doing and how this contributes to patient outcomes.
It is the same for all health professionals in the system, except for physicians. That is why we have an electronic medical record in place of an electronic health record. It is based on physician reimbursement for medical services.
Prescription data is held separately and is not linked to the health problem the medication was prescribed for or the outcome of taking the medication.
Further, we cannot currently transmit a patient record across health sectors — from home to the emergency room; from the hospital to long term care or home care — or to the family practice for follow up.
Each time we encounter a patient, it is like starting from point zero. If we all did our banking like this, we would be in a state of complete financial chaos.
So we do need to engage health-care consumers in addressing this fundamental problem in our health-care system and we need governments to pay attention.
It does not matter which vendor is providing the software for the electronic health record, but every vendor must be required to provide software that collects meaningful, person-centred data that allows us to access and analyze data and information that will support policymakers and clinicians to make sound decisions.
Right now, we do not have the full picture or the ability to link information without additional resources.
The focus should be to collect data once and then use it to answer many different questions.
A true reflection of health system and provider performance will only be revealed by capturing health outcomes at the individual level.
Most current measures are merely a reflection of volumes and rate, not value.
When we have this in place, we will all benefit.
—Kathleen MacMillan, PhD, RN, is director of the school of nursing at Dalhousie University.