Information posted May 13, 2016
Do you need help with household responsibilities to stay in your own home?
Would you like companionship and share your home with someone?
HOMESHARE MAY BE THE SOLUTION FOR YOU!
Why Consider HomeShare?


If you are finding it difficult to keep up with the household chores and responsibilities and want to stay in your own home as long as possible you may wish to consider HomeShare.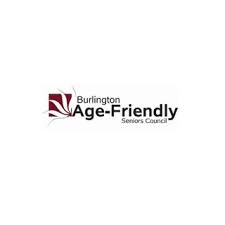 HomeShare is a living arrangement generally between two people who live in the same residence. While each person has his or her own private space, they will typically share common areas, such as the living room and kitchen. Household responsibilities can be shared or services exchanged for reduced rent. Some of these responsibilities can include: lawn and garden maintenance, household cleaning, laundry, grocery shopping and taking care of pets. HomeShare can offer companionship while providing safety and security.
How do I go about finding someone to share my home with me?
The Halton HomeShare Program is a partnership between Halton Region, Burlington Age Friendly Senior's Council and Halton Housing Help.  The program is working to match Older Adults in Burlington who may be having trouble maintaining their housing with appropriate renters who can help with basic upkeep and maintenance.  Halton Housing Help will work to screen applicants and follow up to provide monitoring services to help both parties achieve a successful tenancy.   HomeShare is not for everyone, but for many it provides a mutual meaningful relationship where older adults can remain in their own homes while also providing residents an affordable living arrangement.
For more information:
Contact Heather at 289-348-1503 or email at [email protected]