Key Findings
Two thirds of members live in cities and virtually all agree these cities (and towns) should have recall power over mayors and councilors. Most see this recall power being exercised by a simple majority of council. Two thirds do not agree Canadian municipalities currently have enough tools to deal with wrongdoing by elected officials.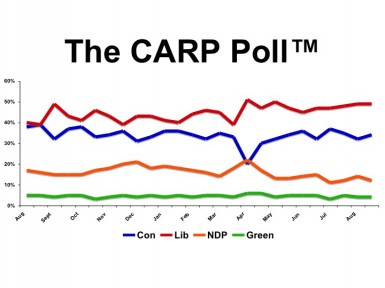 While the majority agree cities and municipalities should be given more governance and revenue raising powers, only a third think the largest cities should be treated with special status as city states. The majority agree Toronto should not become a separate entity (nor the GTA) and, while some argue for de-amalgamation, most prefer the status quo.
Members see infrastructure and zoning as the most important municipal responsibilities, but many also opt for mayoral recall powers. Revenue raising and taxation are seen to be important. In a related finding, the wide majority prefer the strong council system to the strong mayor model of municipal government.
The vast majority voted in the last municipal election and will vote in the next one even though few say municipal politics has the most impact on their lives. When asked why municipal politics is not engaging, most say decisions are made to suit developers, not citizens, that only old ideas are presented, that the same people run; in short, because they feel shut out. The answers to this are seen to be a seniors champion with real powers and term limits, as well as an end to closed door council meetings. In other words, transparency, openness and citizen engagement.
When asked how to fund municipal services in an era of downloading, many members focus on demanding money from other layers of government, despite the fact there is only one taxpayer. Other solutions include tax increases, tolls and congestion charges. There is agreement municipalities need more tools to finance underfunded programs, and these include other levels of government, gas tax, new user fees and charges and more municipal amalgamation.
Electoral Preference
One half of members will vote Liberal if the election were held today, while one third would vote Conservative. One eighth will vote NDP.
CARP Municipal Poll Report September 7, 2014
To view a complete copy of the CARP Municipal Poll Report, complete with tables, please click here
TCPTG12345