Years of CARP advocacy pay off
It's Monday, June 20th, 2016. Canada's Finance Ministers are meeting in Vancouver to finally address reforms to the Canada Pension Plan.
Rumours of frantic inter-provincial phone calls and emails fill newspaper columns for days before the meeting. Questions abound: Will we finally see meaningful enhancements? Which provinces will hold out? Will Saskatchewan play the spoilsport? Will Ontario decide to stick to its go-it-alone approach or will they be leaders? Will the naysayers once again win out the day, or will the meeting – this time – find the necessary level of support: two-thirds of the provinces representing two-thirds of the population?
Then, suddenly, the news broke: there was an agreement.
Canada's Finance Ministers emerged to face the assembled media to announce that Canada will see the first changes to the CPP since the 1990s – the first meaningful enhancement to retirement income security since the CPP was created in 1965.
For Canadians it had been a long time coming. For CARP this was an agreement nearly eight years in the making.
A problem with a clear solution
When it comes to retirement, Canadians seem to have finally come to a near-consensus on two facts: We aren't saving enough for retirement and too many seniors are living in poverty.
CARP had been advocating for nearly eight years that a Canada-wide enhancement to the CPP is the best way to begin to address both of these concerns.
Simply put, having a guaranteed, government-backed pension is the only way to ensure a secure retirement for the largest number of Canadians. The government knows this – Members of Parliament have great pensions. The CPP protects Canadians from fluctuations in the market and acts as a safety net in case someone has their savings wiped out by an unethical or inept financial advisor.
For today's millennials this issue is all the more pressing.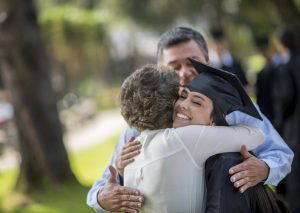 They face a triple-threat of student debt, unaffordable housing and the decreasing availability of decent workplace benefits, like pensions. Ensuring that these workers will actually retire with enough savings is a real and urgent problem. The alternative is greater seniors' poverty in the future and a greater burden on the social safety net.
The long road to reform
No one should outlive their money. From CARP's perspective the problem was clear and a solution was apparent. The challenge back in 2008 was convincing a Conservative government stubbornly opposed to any enhancement to the CPP.
So, for years, CARP met with federal and provincial finance representatives building the case for reform, gathering allies and raising awareness of the issue. CPP reform was, however, either rejected outright or kicked down the road.
A crucial hold-out
Canada's new federal government promised during the election campaign that CPP enhancement would be a priority. Since then, the federal finance minister had reiterated that commitment. So, after years of denials, false-starts and disappointments, it seemed like pension reform might finally become a reality.
With the June 2016 Finance Ministers' meeting fast approaching, the Ontario government remained a critical piece of any possible CPP agreement. Without Ontario's buy-in the chances of an agreement were virtually zero and Canada's most populous province was threatening to stick with its Ontario-only pension plan.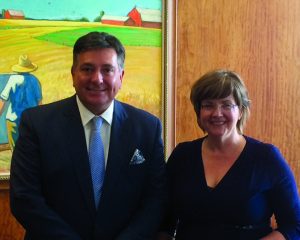 In a last-ditch effort to change the Ontario government's mind, CARP took to the Ontario Legislature. First, Wanda Morris, CARP's VP of Advocacy, spoke before the Standing Committee on Social Policy to urge the government members to use their influence and leverage to push for a Canada-wide pension plan. Then, just days later, members of the advocacy team met personally with Ontario's Minister of Finance. CARP insisted that Ontario had an obligation to all Canadians and must be a leader on the national stage. The Minister, however, was very reluctant to commit to anything but an Ontario-only solution.
In the end, the pressure worked and Ontario led the charge for pension reform. As CARP had insisted, Ontario's government leveraged its proposed reforms to bring other provinces onside for a Canada-wide solution. At long last, the deal was done.
An important first step
The agreement is an important first step, but the fight to ensure that all Canadians can live with dignity in retirement is not over. Far from it. CARP members know that more still needs to be done to ensure that their children and grandchildren can live securely after they stop working. CARP will continue to fight to ensure that the CPP meets the needs of future retirees while expanding its advocacy to protect the life savings of current retirees from bad financial advisors.
But, at this critical juncture, all of those people who wrote, signed petitions, knocked on doors, made phone calls and advocated for meaningful reform can celebrate a real, hard-fought victory. It is proof that, with perseverance and hard work, change is possible.