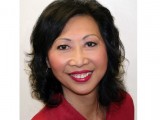 To complement the Health Council of Canada (HCC)'s latest report on seniors, home care and caregivers, CARP VP of Advocacy Susan Eng was invited to write a blog entry for the HCC's website.  To read CARP's article on the report, please click here.
To view Susan's blog entry on the Health Council of Canada's website, please click here.  Here is what she wrote:

The health care system serves us best when it helps us live our lives how and where we want even when we have medical challenges. People want to stay at home as long as possible and need comprehensive community-based care to keep them out of institutions. A bonus in these times of austerity is that the system stands to save billions.
Politicians tout Aging at Home so much that most of us think that it's in place already. This Health Council report reminds us that it most assuredly is not. There is a patchwork of services – varying degrees of access and standards – across the country. Even when home care is available, there is a cap on services. So family caregivers are left to pick up the slack or people have to move into institutional care.
Last month's Ontario budget moved forward on Aging at Home with increased funding for community-based care while holding other budgets down. But more is needed. CARP has long called on governments to facilitate a seamless continuum of care starting from an acute episode or diagnosis and continuing to end of life.
Post acute home care was declared the next essential service in the 2004 Health Accords, and billions were put on the table for it; that this is so far from being realized almost a decade later is a national shame.
Living out one's days in the safety and comfort of one's own home should be taken for granted. With all the research and technology available to us today, there are no more excuses.