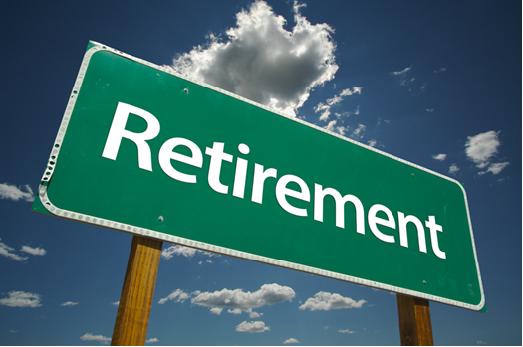 John and Bernice Klassen are stumped when asked what they miss about suburban Ottawa.
Six years ago, they sold their four-bedroom house in Nepean and moved to a low-rise condo building not far from Elgin Street. They were like a lot of baby boomers: fed up with maintaining a house that was too big for their needs.
This article was published by The Ottawa Citizen on June 9th, 2012.  To see this article and other related articles on The Ottawa Citizen website, please click here
"It was also a question of lifestyle," says John, 63, and now retired from Foreign Affairs and International Trade Canada. "There, you had to get in the car just to buy a litre of milk. Here, everything's within walking distance: the National Arts Centre, the ByWard Market."
"The transition was so easy, we've never looked back," says Bernice, also 63, and a retired college teacher. "We both wanted to move downtown and we said: 'It's either now or we won't be able to afford it.'
The Klassens, after a lifetime of working hard, likely needn't worry about housing. They have pensions, savings and a comfortable home. Down the road, they can sell the condo and transition into even smaller digs where, if they choose, they can pay for meals and other aging-at-home support services.
But there are many who should worry, warns John Herbert, executive director of the Greater Ottawa Home Builders' Association. "I think we're heading for a huge (housing) crisis 10 to 15 years down the road."
The reasons: everything from the high cost of renovating existing housing stock to make it suitable for aging to the insufficient supply and high price of new accommodation for seniors.
"Builders won't build unless they can sell and make a profit," says Herbert. "They're like bankers — they don't take risks and they're not interested in experimenting with new housing forms." Government won't assist builders to start thinking outside the box, he adds, referring to the piecemeal approach to housing policy in Canada.
"It's a smouldering thing right now because (boomers) are still working, but the aging population is going to be falling through the cracks."
He may be right.
Baby boomers, the huge cohort born between 1946 and 1964, have influenced everything from the entertainment industry to the pace of house construction as they have moved through their adult years.
Now, the boomers are becoming seniors, swelling the country's grey-haired population to new heights. In 2011, 14.8 per cent of Canadians were 65 or older, according to the latest census figures released by Statistics Canada last week. That's almost double the eight per cent in 1971 who were 65 or older. Within two decades, they'll be pushing 23 per cent.
It's not surprising that a study last year by the Conference Board of Canada predicted that by 2030 about 80 per cent of the demand for new housing will come from seniors. And most won't be looking for a sprawling, two-storey suburban home with little access to shopping, medical care or social activities.
In fact, many of our current homes — with stairs that challenge arthritic knees, doorways too narrow for wheelchairs and heating, tax and maintenance bills that strain fixed incomes — will prove impractical.
Worse, many suburbs are not amenable to the needs of older people, notes Canada Mortgage and Housing Corp. in its 2008 study Impacts of the Aging of the Canadian Population on Housing and Communities. Although cities such as Ottawa are forcing increased density, in part by including multi-family dwellings in subdivisions, the 'burbs are still low-density places built for cars and lack the easily accessible social and other services seniors need.
CMHC notes that older suburbs, like Lincoln Heights, built close to city centres and emerging areas of commercial and other activity, may offer the services that newer developments lack. However, while most Ottawa seniors currently live in older areas such as Bay and College wards, those in their 40s and 50s — the huge middle and tail end of boomerdom — live in less age-friendly spots such as Orléans and Rideau-Goulbourn. That's according to A Portrait of Ottawa Older Adults: Demographic and Socio-Economic Characteristics, a report released in 2011 as part of the City of Ottawa's Older Adult Plan project.
Boomers could end up moving into the older suburbs as their aging occupants leave for other quarters. That, in turn, points out CMHC, could help revitalize older neighbourhoods. But for boomers, that would likely mean taking on homes needing expensive upgrades, not an appealing prospect for most.
Besides, the older we get, the less transient we become, say the experts.
Some builders are responding with specialized communities. The Legends at eQuinelle in Kemptville, for example, is a neighbourhood of adult-lifestyle bungalows and low-rise condos in a golf course setting. Built by eQ Homes, it offers open-concept bungalows — better than older homes for walkers and wheelchairs — that come with a maintenance package of grass cutting, snow removal and twice-yearly window washing.
But a home in an outlying area isn't for every boomer.