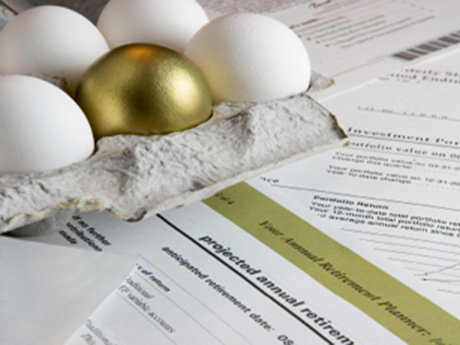 Editor's Note:  CARP asked three leading financial services regulators/professional organizations what they can do to protect investors.  CARP asked OBSI, IIROC and Advocacis the following questions:
1)    Can an advisor/professional disciplined under your rules continue to stay in business advising others/ what are the repercussions?
2)    Does your organization get people's money back?
3)    Can people check a public website to see if your member was disciplined?
The Ombudsman for Banking Services and Investments (OBSI) said that although they do not have the power to take disciplinary action or to enforce compensation settlements, they have great persuasive power and that over 99% of the complaints they receive have been successfully resolved. 
Their power is derived from what is commonly known as the "name and shame" provision of their mandate.  They can recommend an institution compensate a client for up to $350, 000.  If a financial services firm doesn't follow one of their recommendations, OBSI must announce and publicize the refusal.  These announcements are searchable via their website.
It should be noted that that clients looking to have access to OBSI dispute resolution should ensure that their firm, bank, credit union, investment dealer, mutual fund dealer/manager, investment counsel and or portfolio manager is a participating partner.  Recently TD and Royal Bank have pulled their funding and participation from OBSI. To read OBSI's full letter, please click here.

Advocis (The Financial Advisors Association of Canada) does not have the authority to strip an advisor of their licence to practice and sell product; this is the responsibility of industry and provincial regulators. The Institute does not seek monetary compensation on behalf of consumers for any financial loss suffered over the course of a client-advisor relationship with an Advocis member.  They do, however, require that members be bound by a professional code of conduct that requires them to always act in their clients' best interest as well as to hold professional liability insurance.  To read the Advocis letter, click here.
The Investment Industry Regulatory Organization of Canada (IIROC) can take disciplinary action against its members.  They require all IIROC- regulated firms to participate in the Ombudsman for Banking Services and Investments as well as an independent arbitration program.  Investors can also search their database of disciplinary cases dating back to March 2003 relating to IIROC-regulated firms and their employees across the country.  To read IIROC's full letter, please see below:

Investment Industry Regulatory Organization of Canada's Response to CARP
November 22, 2012: Protecting investors is core to the Investment Industry Regulatory Organization of Canada's (IIROC) mandate and investor education is an important element of investor protection.
To help investors make informed decisions, especially when they are choosing or working with an advisor, IIROC offers an easily-accessible online tool called the IIROC AdvisorReport.
Since we launched this service in 2010, members of the public, investment industry and other stakeholders have generated over 120,000 IIROC AdvisorReports.  This database is comprised of more than 22,000 investment advisors who work at over 200 IIROC-regulated investment firms in Canada.
This free service provides current information about courses advisors have completed for IIROC proficiency, their employment history with IIROC-regulated firms, the services and products they are approved by IIROC to offer, and a record of disciplinary cases, if any, with direct links to related documents.
Investors can also search our database of disciplinary cases dating back to March 2003 relating to IIROC-regulated firms and their employees across the country.
IIROC disciplinary panels have a range of sanctions they can impose when there has been a breach of our rules and misconduct by firms and their registered staff.   Penalties will vary depending on the severity of the breach and can include:
–       A suspension for a defined period of time;
–       Fines, up to $1 million per contravention; and
–       A permanent ban from the industry.
These penalties serve as a strong deterrent sending a message that underscores our ongoing effort to instill a culture of compliance within the investment industry.
While IIROC does not have the authority to order compensation for clients, we require all IIROC-regulated firms to participate in the Ombudsman for Banking Services and Investments (OBSI), as well as an independent arbitration program, both of which are available to clients.
OBSI provides a free, accessible and independent dispute resolution service for investors.  IIROC's arbitration program provides another viable option for expeditious and cost-effective dispute resolution as an alternative to going to court. In 2011, IIROC completed a comprehensive review of its Arbitration Program and raised the award limit to $500,000.
Investors who have concerns or questions can also contact IIROC directly.  In 2011, IIROC created a dedicated Complaints and Inquiries team to serve as a front-line resource for investors and members of the public.   This team provides one-stop access and assistance to the investing public and gives us insights into emerging trends and issues that we can proactively address through our regulatory activities.  Investors can contact our team by calling 1.877.442.4322.
Other investor-related materials including brochures and webcasts are available online at www.iiroc.ca.  Those interested in learning more about equity trading in today's rapidly changing marketplace can also visit our interactive education tool designed to teach investors about the mechanics and rules of trading, choosing different order types and how orders are executed.  This is a general primer that will help both new and experienced investors who trade through an online brokerage.
With changing demographics and an aging population, more Canadians will continue to rely on their personal savings and investments to fund their retirement.  At IIROC we will continue to develop tools and resources to help investors make more informed decisions and work to ensure that they receive the services promised and which are suitable to their circumstances.
IIROC is the national self-regulatory organization which oversees all investment dealers and trading activity on debt and equity marketplaces in Canada.  Created in 2008 through the consolidation of the Investment Dealers Association of Canada and Market Regulation Services Inc., IIROC sets high quality regulatory and investment industry standards, protects investors and strengthens market integrity while maintaining efficient and competitive capital markets. 
IIROC carries out its regulatory responsibilities through setting and enforcing rules regarding the proficiency, business and financial conduct of dealer firms and their registered employees and through setting and enforcing market integrity rules regarding trading activity on Canadian equity marketplaces.