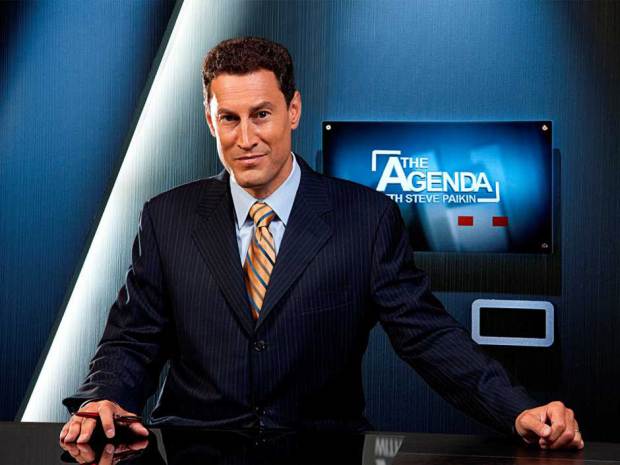 TVO's Agenda with Steve Paikin will be doing a series on "Aging in Ontario", discussing hot topics regarding the demographic shift as the Baby Boomers reach the age of 65 en masse. CARP's VP of Advocacy, Susan Eng, along with our Mississauga Chapter Chair, Murray Etherington will be making guest appearances in the series that will air the week of February 12th through to the 15th. Here are some details to give you a sneak peak of what to expect:
Tuesday, February 12th:
Ontario's Senior Strategy
Expert lead and geriatrician Dr. Samir Sinha and Ontario Minister of Health Deb Matthews will join Steve Paikin for an in-depth look at the Ontario's Senior Strategy and which of its 169 recommendations from the Living Longer, Living Well report the current provincial government will be acting upon.
Aging in a Changing World
Smart phones. Tablets. Personal computers. We often hear about how these technologies make it easier for us to connect with one another, but for some senior citizens, these devices present a steep learning curve. As part of The Agenda's Aging in Ontario series, three senior citizens. UPDATE: CARP's Murray Etherington was originally going to join Steve Paikin to as a guest but due to last minute changes, will no longer be.
Wednesday, February 13th:
Legislating Assisted Suicide
First, a BC court opened the door for a medically-assisted suicide. Then, the Quebec government announced they would introduce legislation to allow for assisted suicide. But the federal government wants no part of it. Steve Paikin talks to The Globe and Mail's André Picard to get the state of the debate in Canada.
Residence Life, Senior Style
For many seniors, when it's time to leave home, the residential future is anything but clear-cut. Nursing homes, long-term care homes and retirement homes all offer different things to different populations. Do we have the right formula for seniors' needs?  The Agenda examines how Ontario's seniors are being served by the facilities on offer.
Thursday, February 14th:
Are Pension Reforms Needed?
As the nature of the workforce changes, so does financial planning for retirement. Pension advocate Gerda Kaegi joins Steve Paikin to discuss potential reforms to the Canadian Pension Plan and what countries we should be emulating when it comes to pension planning.
Living Retirement to the Fullest
People tend to spend most of their energy planning for their financial needs in retirement, but rarely do they consider what they will actually do once they leave their working lives. The Agenda asks: What makes for a good retirement, and what do individuals and government need to do to prepare? CARP's Susan Eng will appear has a guest panelist and focus on CARP's advocacy for age-friendly cities and CARP's One Patient approach to health care reform.
Friday, February 15th:
Aging in Ontario: Week in Review
From planning for retirement to the social costs of aging, The Agenda brings you a review of our Aging in Ontario series.
Look to theagenda.tvo.org for blogs, chats and information on our Aging in Ontario series.
Watch a clip of Susan Eng's appearance on the upcoming show: