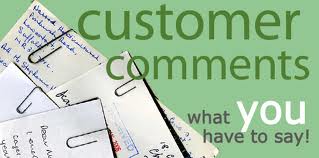 Editor's Note: CARP received the following inquiry from one of our members and decided to publish an official response as it is quite possible others may have a similar line of inquiry.   This customer comment comes to us from Bill Stoyles in Newfoundland and Labrador:
"Hi Susan,
We have been subscribers and supporters of Zoomer and Carp since its inception and have appreciated your efforts in bringing Senior's issues to the attention of Government. However, there is one important issue missing from your list of advocacy issues and I feel its the most pertinent in reaching for a just society here in Canada..
The one particular issue that irks me and my friends is the Public Service Pension Plan, with a Federal deficit of $250 Billion and in Newfoundland and Labrador,  it is now $5 Billion and growing and represents fully 64% of our total debt.
 Please review the following article which confirms that the taxpayers of Canada actually contribute about 800,000 of their money to the Civil Servants Pension for each employee , over and above the ordinary "matching"  contributions made. This "deal" was negotiated by Civil Servants for Civil Servants and is totally unfair and is virtually creating a two-tiered society in retirement.

Please review and advise your comments…"

Attached was a news release from the Canadian Federation of Independent Business (CFIB) – It has been reproduced below and CARP will respond to this release:
New report illustrates significant pension advantage for public servants
Toronto, September 12, 2013 – Canada has arrived at a two-tier retirement system, which strongly favours those employees paid by the public purse.  Even private-sector workers with an employer-sponsored pension plan cannot hope to retire nearly as comfortably as government employees.
Canada's Two-tier Retirement, the latest report from the Canadian Federation of Independent Business (CFIB) Pension Research Series, offers a good illustration of the stark discrepancies in retirement benefits between private sector workers and their public sector counterparts.
Mary and Jane (fictional representations of public and private sector workers) start working at the same time, earning the exact same annual salary over 35 years and making the same pension contributions. By the time they both retire in 2029 at age 65, Jane (private sector) will only manage to squirrel away $605,000, while Mary (public sector) will have a guaranteed total benefit of $1.38 million to enjoy over 20 years in retirement. The estimated $776,000 gap in benefits is due to massive contributions from Mary's public sector employer (the taxpayer), and a defined-benefit formula that guarantees her  benefits even if her pension plan performs below expectations.
"As big as the gap may seem, we are comparing two workers who do have workplace pension arrangements," said CFIB president Dan Kelly. "It makes you wonder what that gap really is for the millions of Canadians in the private sector that have no workplace pension plan at all. How do they feel about their taxes paying for the gold-plated retirement of civil servants?"
Here are some key facts about the pension gap:
Almost 80% of Canadians are employed in the private sector – two-thirds of them do not have a workplace registered pension plan;
The other 20% work in the public sector and 87% of them have a workplace registered pension plan, which in most cases guarantees the benefits no matter what; and
To replace 70% of their working income in retirement, a federal government worker currently contributes about 7% of their salary, while a private sector worker would have to contribute up to 21% of their salary.
"Governments are doing a huge  disservice to the majority of taxpayers by permitting these disparities to grow," said Plamen Petkov, CFIB's Ontario director and report author. "It's time they took action to address the unfair gap between public and private sector retirement benefits."
The report calls for reforms based on principles of sustainability and fairness for all Canadians, not just public sector workers. Specific recommendations include eliminating early retirement, more sustainable pensions for politicians/civil servants, rejecting CPP/QPP increases, and adding new retirement savings options for Canadians, such as Pooled Registered Pension Plans (PRPPs). CFIB notes it is not asking governments to take away pension benefits already earned by current public sector workers or retirees.