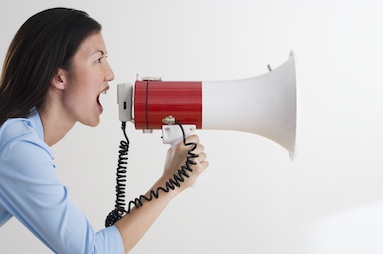 CARP Member Callout: E-mail and/or Call your Federal and Provincial Ministers of Finance Before They Meet December 16th!
CARP is urging federal and provincial governments to act on CPP enhancement. CARP members expressed their concerns about the attack on OAS in 2012, now politicians won't help us save better on our own. If you support a modest increase to the CPP, then this is the opportunity to make sure the key politicians hear from you.
The official position of the Federal Government on CPP enhancement is to fully oppose any increase. Kevin Sorenson, Minister of State for Finance, has bought into talking points from the business group CFIB. Perhaps in an effort to test Canadians' resolve on CPP, Sorenson's office released a statement that that a CPP boost would kill jobs.
This is the time to send your feedback directly to Finance Minister Flaherty and Minister of State for Finance Kevin Sorenson and Prime Minster Harper. You can also use CARP E-Voice to contact your own MP.
The NDP will use Opposition Day Monday December 9th to introduce and debate their motion calling on the federal government to agree with the provinces to increase CPP and invites you to contact your MP to add their support for action on CPP.
The federal-provincial finance ministers will meet on Monday December 16th and CPP enhancement is expected to be on the agenda. The provincial consensus needed is 7 provinces with 2/3rds of the Canadian population. So far, Ontario, Manitoba Newfoundland and PEI are fully on board. The rest are silent or opposed and they need to be asked to put their position on the record and/or be made aware that they are being watched for their action.
The word is that Quebec is on board but remaining silent – which satisfies the population count but there must be 2 more provinces to bring the total to 7 provinces. Quebec should still be asked to go on the record. So the target is to get two out of the following provinces to agree: British Columbia, Alberta, Saskatchewan, Nova Scotia, and New Brunswick
However, none of this will be sufficient unless the federal government agrees – Finance Minister Jim Flaherty and Prime Minister Harper are key. Email and/or call you federal and provincial ministers of finance before they meet on December 16th.