CARP Richmond Chapter to Meet and Walk with the Walk Richmond Group on Thursday, July 10th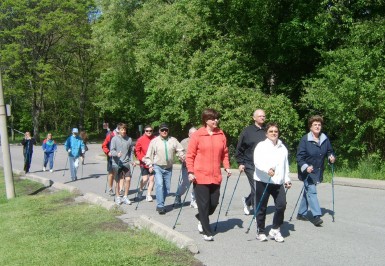 CARP Richmond's Chapter #60 is introducing themselves at the next Walk Richmond event where we have been welcomed to participate. We can decide whether to join their group or go out on our own with their guidance.
We are meeting with Sharon Meredith at 6:45 PM on Thursday, July 10th, 2014, at the London Heritage Farm on the dyke at 6511 Dyke Road.
The warm up and walk will start at 7:00 PM. CARP members are asked to bring a food item for the Richmond Food Bank. The walk will take about an hour.
We are looking for someone to coordinate this walking group activity in the future. Sharon will be coming on the walk and can inform us as to what is involved. Her phone number is 604-802-4399
Especially as we age, the recipe for a long and active life is in a healthy diet combined with physical exercise. Let's Keep Moving!
Best regards, Bruce Opp, Director of Benefits