FOR IMMEDIATE RELEASE
December 4, 2015
Toronto ON: CARP members would welcome the government`s Throne Speech commitments to a CPP enhancement, a new Health Accord, and electoral reform.
CARP members across Canada would welcome the government`s commitment to work with the provinces and territories to enhance the Canada Pension Plan, develop a new Health Accord, and undertake consultations on electoral report to ensure that future federal elections are not conducted under the first-past-the-post voting system.
Susan Eng, Executive Vice-President of CARP, was in the Senate chamber to watch and to report back.
"CARP members will be pleased with the Throne Speech, especially the government`s commitment to enhance the CPP and develop a new Health Accord. Retirement security and health are top priorities for CARP members. CARP members will keep this government accountable to its commitments and watch for immediate action to increase the CPP as the FTP Finance Ministers meet in December."- Susan Eng, Executive Vice President, CARP.
During the election all parties made substantial promises addressing priority concerns for older Canadians. Prime Minister Justin Trudeau hosted a Town Hall at CARP headquarters during the election campaign to deliver his promises in person to CARP members.
CARP members watched the Throne Speech with anticipation that the new government would prioritize action on a number of key promises made during the campaign, including promises to:
Reverse the age of eligibility for Old Age Security (OAS) benefits, from 67 to 65
Increase the Guaranteed Income Supplement (GIS) by almost $1,000 per year for single, low-income seniors
Work with provinces to enhance the Canada Pension Plan (CPP)
Extend compassionate care leave for caregivers
Enact rules and regulations for Physician Assisted Death
Negotiate new Health Accords with Provinces and Territories
Cabinet minister have already been mandated to address the election promises targeting older Canadians, notably: Bill Morneau, Minister of Finance
Retaining income splitting of pensions for seniors.
Meeting with provincial and territorial finance ministers at earliest opportunity to begin process to enhance Canada Pension Plan (CPP) to provide more income security to Canadians when they retire.
Jane Philpott, Minister of Health
Engaging provinces/territories in development of new multi-year Health Accord with long-term funding agreement.
Improve access to necessary prescription medications.
MaryAnn Mihychuk, Minister of Employment, Workforce Development, and Labour
Working with Minister of Families, Children, and Social Development to fulfill commitments to provide more generous and flexible leave for caregivers.
Jean-Yves Duclos, Minister of Families, Children, and Social Development
Working with Minister of Finance to improve income security of low-income seniors living along.
CARP is a national, non-partisan, non-profit organization committed to advocating for social change that will bring financial security, equitable access to health care and freedom from discrimination. CARP seeks to ensure that the marketplace serves the needs and expectations of our generation and provides value-added benefits, products and services to our members. Through our network of chapters across Canada, CARP is dedicated to building a sense of community and shared values among our members in support of CARP's mission. CARP has 300,000 members nationwide.

For further information, please contact:
Sarah Park   416.607.2471
Director, Strategic Communications
[email protected]
Anna Sotnykova  416.607.2475
Media & Communications Coordinator
[email protected]
or visit our website: www.carp.ca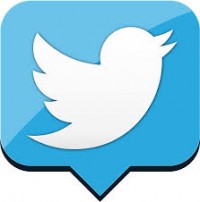 Follow @CARPAdvocacy on Twitter: Click here and add us!