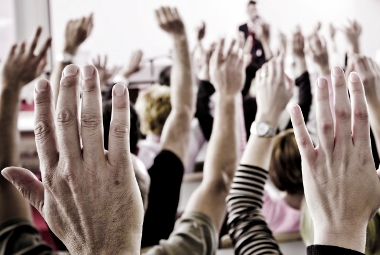 January 25, 2013 – CARP submits consultation papers regularly to ensure that our voice is heard when governments solicit public opinion on major issues and policies. Over the next few weeks, CARP will be submitting consultation documents on two important issues, investor protection and fire safety in care facilities for older Ontarians.
The first paper will be in response to the Canadian Securities Administrators (CSA)'s consultation paper The Standard of Conduct for Advisers and Dealers: Exploring the Appropriateness of Introducing a Statutory Best Interest Duty When Advice is Provided to Retail Clients, in which they explore the benefits and concerns of introducing a statutory fiduciary, or 'best interest', standard for financial advisers and dealers. CARP will support the notion of fiduciary duty. To the surprise of many, there are currently no, or very weak, statutory fiduciary standards governing investor-advisor relationships. As a result, it creates an uneven playing field between financial professionals and investors. Without fiduciary standards, advisors can take advantage of investors' trust, inadequate financial literacy, and high levels of discretion given to their advisors, leaving investors vulnerable to unwanted financial risks. CARP will make recommendations that aim to level the playing field, such as introducing robust  fiduciary duty standards and increasing access to financial restitution and complaint processes.
The second paper will be in response to the Technical Advisory Committee (TAC)'s Recommendations to the Ministry of Community Safety & Correctional Services regarding proposed changes to Ontario's Fire Code and Building Code and other actions to improve fire safety in residences for seniors, people with disabilities and other vulnerable Ontarians.  Currently, the fire code requires only new residences to have sprinklers and certain residences to meet fire safety training requirements, leaving many without adequate protection. The TAC's recommendations propose to enhance these current inadequate fire safety features and inspection and training requirements of occupancies, such as long-term care homes, hospitals, and possibly retirement homes, group homes and supportive housing where residents receive treatment or other forms of special or supervisory care for cognitive or physical limitations. CARP will support and welcome the TAC's recommendations as they will enhance the safety of Ontarians living in such facilities, and thus reduce their vulnerability to fires.
Both papers are due at the end of February, at which time CARP's official response will be posted for the public. CARP will continue to actively monitor consultation opportunities to ensure that decision makers and policy planners include and consider the rights interests of older Canadians.
Read more of CARP's work on investor protection:
Investor's rights: Should the law force financial advisers to put client's best interest first?
Protecting Investors – Resources to Help Educate and Compensate Investors
Read more of CARP's work on retirement home fire safety:
CARP lends a hand to help pass Private Member's Bill to put Sprinklers in Retirement Homes and shapes parliamentary debate on retirement home regulation
CARP Home Care and Retirement Homes Poll
Ontario Government Announces the Expedition of Fire Safety Technical Consultations