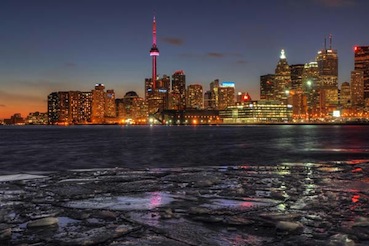 Toronto is on its way to becoming an age-friendly city
The City of Toronto announced its Senior's Strategy, led by Councillor Josh Matlow, at the Community Development and Recreation Committee on Wednesday, April 17th. The strategy aims to transform Toronto into an age-friendly city in response to the growing population of older adults. In 2011, Toronto had approximately 681,000 residents over the age of 55. According to the strategy document, challenges facing older residents include risk of social isolation, health and mobility limitations, low income and unemployment, affordable housing, and a variety of challenges faced by newcomers to the city. Using the principles of equity, inclusion, respect, and quality of life, the Senior's Strategy recommendations touch on all of the major challenges that may affect older adults.
Top Three Priorities of Older Torontonians: Health, Housing, and Transportation
The strategy contains 25 recommendations grouped under 8 categories: 1) Respect & social inclusion, 2) Civic engagement, volunteering, and employment, 3) Social participation, 4) Community support and Health services, 5) Housing, 6) Transportation, 7) Outdoor spaces and buildings, 8) Communications and information.
While the public was consulted on all of the 8 categories, the results of the consultation showed three quarters of the responses identified health, housing and transportation as one of the top three priorities. Regarding health, older Torontonians were mainly concerned about mental health and isolation issues and affordable dental and eye care, and prescription medications. Housing, aging in place, developing more home and community care services, and supporting long-term care (LTC) homes were top of mind, while transit accessibility, cost of transportation, and transportation safety were also of concern.
Recommendations are Practical, Achievable, Measurable, and Linked to Specific Outcomes
The good news is that Torontonians can expect to see measurable outcomes and results from the implementation of the recommendations. The strategy states that the 25 recommendations were specifically designed to meet the criteria of being practical, achievable, measurable, and linked to specific outcomes. As a result, each recommendation has specified a timeframe, goal or a measure, and a lead program area that will be responsible for implementation.
For example, one recommendation makes Transportation Services responsible to increase this year the number of larger-print street signs at all intersections with traffic lights. Another recommendation states that Emergency Medical Services will significantly increase its Community Paramedic home visits in the medium term – within the next two to three years. To increase their accountability and transparency, the public can see the progress on these recommendations on their new Wellbeing Toronto tool.
Many Will Anticipate the Implementation and Outcomes
CARP commends the City of Toronto for moving towards transforming Toronto into an age-friendly city and outlining a strategy that aims to achieve better results for older adults despite current fiscal constraints.
As populations age in communities and cities across Canada, age-friendly planning will have to become a priority, and Toronto has taken an important step towards age-inclusivity. . However, much of the success of age-friendly implementation will depend on the cooperation of all three governments to develop a common vision and necessary funding. If all our cities and communities were to truly become age-friendly cities, such planning and cooperation at all levels is required. As a result, we hope to see not just Toronto but many others cities along with Provincial and Federal Government move in the same direction.