What: Chapter #16 General meeting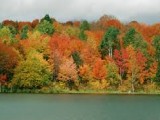 When: 17th October 2013
Time:7:30 – 9:30 PM
 Where: Applewood Retirement Residence, 1500 Lansdowne Street West, Peterborough. See map here
What we are doing.
We had a CARP flag raising ceremony at City Hall at 1:00 PM, October 1st where His Worship Mayor Daryl Bennett read the Peterborough Proclamation of Nationall Seniors Day. A small group of members attended
Our Chapter is coming to life. We had forty people at the September meeting. We hope to fill the room on October 17th when you will hear Kevin Tomlinson speak about border crossing issues and the possibility of U.S taxation of Snowbirds. You will be able to enjoy some toe tapping piano honky-tonk music provided by one of our many talented members. We will have a 50/50 draw. Can you help by selling the tickets for that draw? Also, there will be a draw prize generously donated by our Speaker. We plan to do the 50/50 and draw prize at each meeting in future.
Feed-back on your questions.
We listen to and consider your preferences regarding meeting-day of the month, time of day, and location. It has been said that a change of venue should be considered. The present location by the generosity of Applewood Retirement Residence provides a comfortable and large area with useful facilities as a public service. Our Chair has asked about a change to daytime for our meeting but the facility is not available due to already heavy usage. He is trying to negotiate a different day of the month in an effort to avoid conflict with some sports activities on Thursday evenings.
Help CARP's March to a million members
By renewing your membership or buying gift memberships for friends and family you will be helping to build CARP's resources. When joining, renewing, or buying gift memberships please indicate that you belong to Chapter #16. This will give us a little credit. At the same time your name will be entered for a chance to win a $20,000 cruise to the Pacific Islands and Coral Sea for you and that special someone. Refer to page 19 of September Zoomer magazine for more information. There will be forms at the meeting for you to renew your membership and for non-members to join. Your renewal gives you and your spouse membership in our local chapter at no extra charge.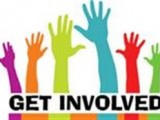 Many hands make light work – Lend a hand
We have been unsuccessful in recruiting any volunteers to help in organizing and operating our chapter. Your help is needed. Our pianist does not expect to be available to entertain at winter meetings. Will you help with some lively music to juice up the souls of the audience for five or ten minutes? Can you help us to spread the word about CARP, arrange for sponsors and advertisers, plan for speakers at our meetings or telephone any members who do not have email addresses? With the enthusiastic participation of a number of volunteers, the work load of each individual would amount to only about an hour or less per person per month.
If you happen to know any Zoomers who are not on-line please invite them to our meetings. We are hoping to contact them by using the free support offered by the  local TV Community Channel and  by the local paper
Your acting CARP website Communicator.