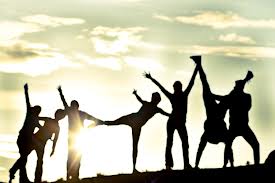 SATURDAY APRIL 26, 2014 10am  – 4pm       Brockville, EASTERN ONTARIO  
The Health & Lifestyle Expo is a day that celebrates a generation of adults who are reinventing the aging process by aging younger, healthier and happier than ever before.
The expo brings together like-minded people, businesses and organizations who understand the needs and wants of this important demographic.  In every detail of the planning process, we aim to serve and celebrate a new culture of boomers and older adults so that they leave the expo  feeling connected, enriched, educated and inspired.
CONTACT:
Kelly Brazeau, Membership and Events Coordinator