Information posted December 19, 2013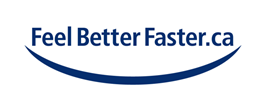 Local health care partners in Mississauga Halton would like to remind residents of the full range of health care options available to them over the winter holiday season.
Mississauga Halton Local Health Integration Network (LHIN) in partnership with Mississauga Halton Community Care Access Centre (CCAC) has launched the annual Feel Better Faster winter holiday campaign, please CLICK HERE  to see the news release, developed in collaboration with primary care providers, community services, and acute care hospitals to make sure residents get the right treatment and at the right time and place
Health care providers are working together through the Feel Better Faster campaign, strengthening communication among organizations so patients who need multiple levels of care such as mental health services and community care can get the help they need easier and faster; reducing wait times and avoidable emergency department visits.
To learn more, please click on the full news release link above or please CLICK HERE to visit their Newsroom.