Information posted February 5, 2014.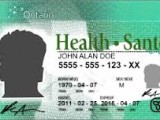 Together with the Town of Oakville – Department of Recreation & Culture, the Seniors' Working-Action Group (SWAG) will be presenting a
FREE event – a Seniors Fair – Saturday, May 3, 2014
Please mark the date!
Their theme is Navigating the Health Care System and they would like your input on what should be included.

What questions do you have about health care & services?
What information would you find helpful?
What agencies or exhibitors do we need to invite?
Please click this link Open House poster to find the poster that you might find helpful to start your thinking… but your ideas need to be as a reply since you can't insert information on the sheet. Please send your replies to [email protected] and we will forward them to the organizers.
Thanks for your feedback & suggestions….