Brilliantly organized under the dynamic leadership of Adina Lebo, Chair of the Downtown Toronto Chapter of CARP and Murray Etherington, Chair of the Mississauga Chapter and their outstanding supporting crew of volunteers, the event far surpassed expectations with attendance for the day exceeding 600.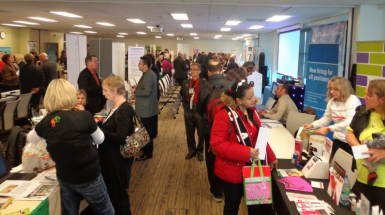 Event co-chair, Adina Lebo said Attendees represented a wide range of people, including those who may have been recently downsized from a job, others looking for tips on how to re-enter the workforce, or retirees interested in working part time, earning some extra money and continuing to contribute to society. There was something for everyone.
Not your typical job fair, the entire program was designed around the issues, obstacles and opportunities facing Zoomers (45 plus) in the job market today: Where are the jobs? Do I have transferable skills?, What are employers looking for?, Should I start my own business? and the importance of networking and social media, such as Linkedin andFacebook, in your job search.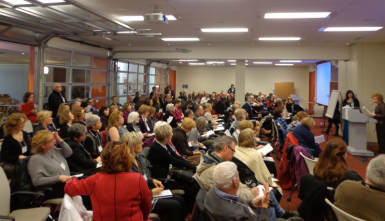 In addition to the Symposiums roster of informative speakers and the Trade Forum of more than 50 Employers, attendees had an opportunity to take advantage of speed interviews and speed resume reviews with HR specialists to get professional feedback on interviewing skills and resume writing.
Co-Chair Murray Etherington was very pleased with the impact the day had on attendees. It was great to see the attendees enthusiasm, taking notes and asking good questions during the presentations. And as an added benefit, many people found new friends and started networking right on the spot.
The positive reaction from attendees, sponsors and speakers alike confirmed the value and importance of the event. One attendee, who Im sure captured the spirit of the day, noted Its been extremely helpful to see that Im not alone in my search. Ive learned so much today that gives me confidence that there are opportunities for me.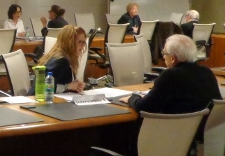 Plans are already underway for a similar event in Toronto and a repeat in Mississauga. For updates and current information please go to:
A hearty congratulations goes out to Adina, Murray and their committed volunteers for a job exceptionally well done.