Information posted March 2, 2014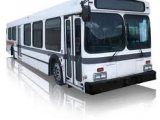 The following is quoted from the Halton Region website, please CLICK HERE for more information.
Need help with the cost of getting to and from work, school or appointments? The SPLIT pass covers subsidizes the cost of a monthly bus pass for low income high school students, adults and seniors, in Burlington, Milton and Oakville.
The passes are available for anyone who qualifies including individuals who receive assistance from Ontario Works or Ontario Disability Support Program.
To determine if you are eligible for the program dial 311
To apply you must have your most recent Notice of Assessment (from your taxes).
If you are a student you must also have a valid student card.
If you are a senior you must have proof of age to determine eligibility for the seniors fare.
SPLIT passes cover 50% or more of the cost of a monthly transit pass (bus) in Burlington, Milton or Oakville.
You will be assessed annually for your eligibility.