By Mick Rempel
On March 20th, more than 30 CARP Edmonton members and friends braved a snow storm on the first day of spring to hear Dan Barnes, Business Editor of the Edmonton Journal, provide tips and insights into what makes news in the newsroom, and how to get our stories and issues into the media.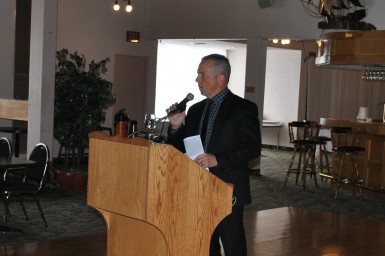 Dan spoke candidly about how a newspaper is organized, how it functions, and how they determine whether a story is worthy of following or printing. His message should prove valuable to the chapter as we work to get our message to the public and in front of the lawmakers who impact our lives.
If you were unable to make the meeting, or you would like to hear Dan's message again, click on the link below. It's worth watching.
This video is kindly provided by Joanne David of LegacyTV.ca