Information posted April 22, 2014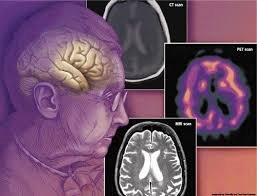 Only a few more days remaining to register for this course! Limited space in the course, so register now if interested.
Designed for family caregivers who have been a caregiver for some time, this free five week discussion series addresses some of the more challenging aspects of dementia care, such as incontinence, home safety, long term care placement and making end of life decisions.
This is not a beginner course, it is recommended that participants will have already taken introductory courses on dementia, such as our Dementia Information Series beginning April 9, 2014.
Location: Oakville Town Hall, Trafalgar Room, 1225 Trafalgar Rd., Oakville
Date: Fridays from May 2-30
Time: 10:00am-12:00 noon
Register online, space is limited to 20 participants.
Sessions and speakers will include:
Managing the Changes by Jackie Kulach, Incontinence Consultant, MedProDirect
Safety in the Home by Michelle Sandrasagra, Occupational Therapist, CBI Home Health
When to Apply for Long Term Care by Mississauga Halton Community Care Access Centre
Decisions for End of Life Care by Acclaim Health
Managing the Transition to Long Term Care by Acclaim Health
For more information email Sandi Robinson or call 905-847-9559, toll free 1-800-387-7127 x2411.