The North Lanark Senior Summer Games has begun with the Darts competition at the Carleton Place Legion and the Carpet Bowling tournament at the Waterside, Carleton Place. If you are 55 or older, you can participate in many events ranging from euchre and bridge to golf, bocce and slow pitch ball.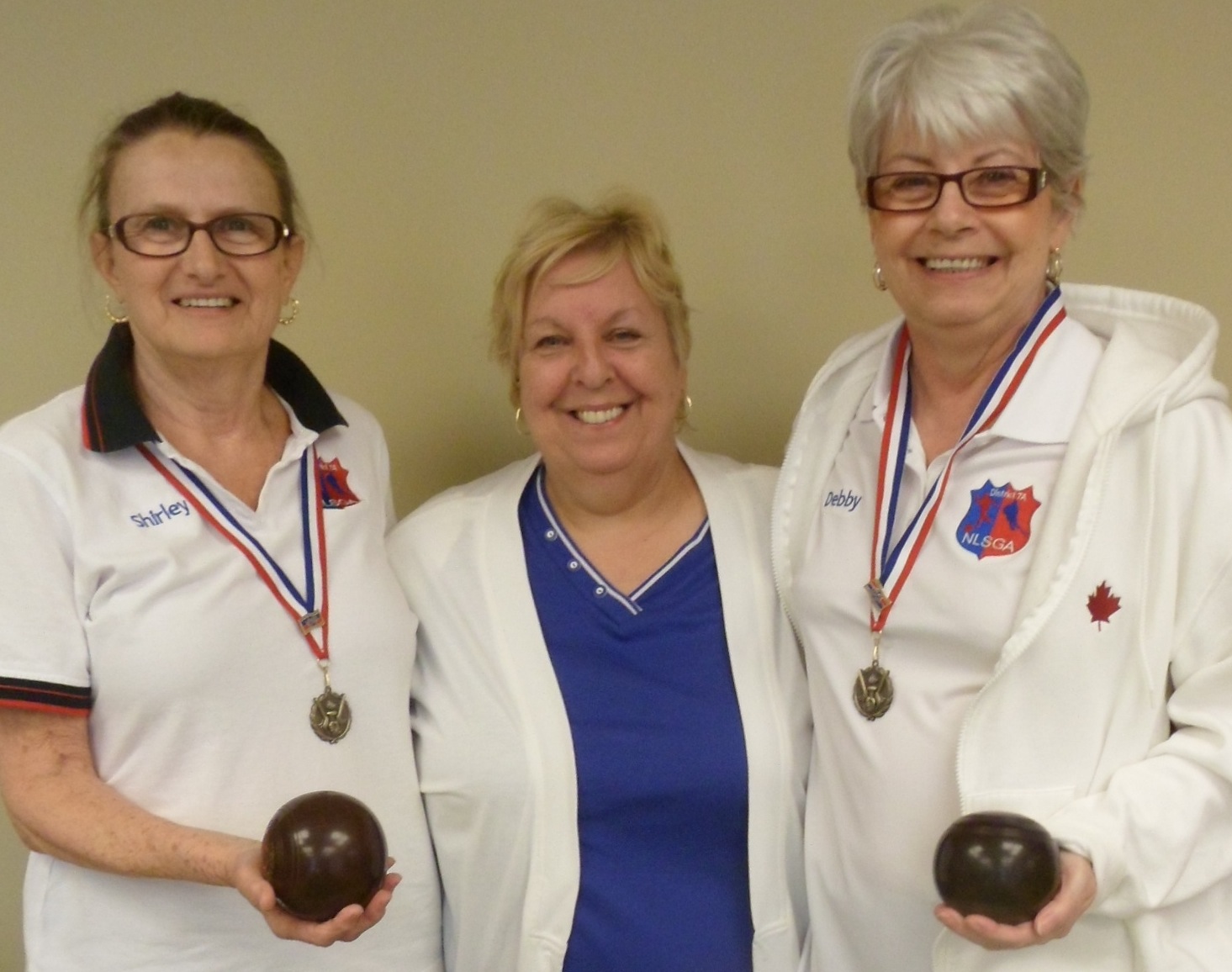 Shirley Gamble and Debby Hayes were the carpet bowling gold medal winners
Watch for the booklets with registration forms to appear in the Almonte & Carleton Place Legions, the Almonte Old Town Hall, Nicholsons in Pakenham, Clayton General Store, Beckwith Township Offices, Waterside and Carambeck Community Center in Carleton Place. Fill out as many events as you wish to participate in, include a cheque for $17 made out to District 7A Senior Games Association, (which covers the winter games as well until March, 2015). Return to the designated locations in Almonte and Carleton Place or to Registrar: Richard Fitzgibbon at 399 Jamieson St., Almonte. ON K0A1A0. Deadline for registration is two weeks prior to each individual event.
The gold medal winners in the local events are eligible to go to Windsor/Amherstburg from August 19-21 this year to compete in the Ontario 55+ Games. There is a beautiful new Aqua Center in Windsor and a huge sports complex at Amherstberg so it will be a great experience for those who win the chance to go. Plans are under way to book a bus from Lanark County so although it is a long way, the bus ride will be worry free. There will be a subsidy available from the local group and the OSGA to assist with the cost of going to Windsor. For more information call Marilyn at 256-3130, Guy at 253-2784 or Richard at 256-6211.
There are three other OSGA districts in the CARP Lanark County Chapter 55 area;Renfrew County District #5 (http://www.ontarioseniorgames.ca/district_page.asp?id=37), Ottawa West District #7 (http://www.ontarioseniorgames.ca/district_page.asp?id=39), Lanark /Leeds/Grenville District #9 (http://www.ontarioseniorgames.ca/district_page.asp?id=42).