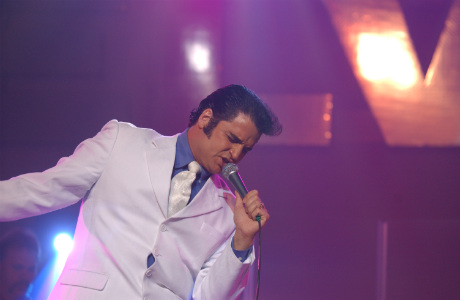 Special guest Priscilla Presley will be in town for the festival, and promoting cool new book,Shades of Elvis By Christopher Ameruoso/Priscilla Presley
Join/Renew with CARP atCollingwood Elvis Festivaland enter contest to win a an autographed copy of the book. July 25-27, 2014.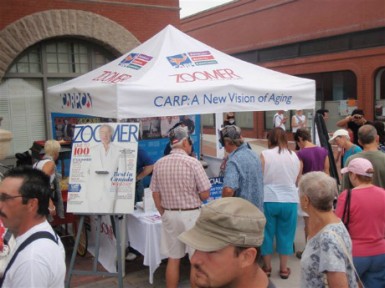 Collingwood Ontario is home of the world's largest Elvis festival. Now in its 20th year, and with over 120 Elvis' on hand, the event offers four jam-packed days of Vegas-style shows, Tribute Artists competitions, outdoor concerts, children's activities, collectibles, a midway and an Elvis Parade, featuring the Tribute Artists cruising down Collingwood's main drag in classic cars.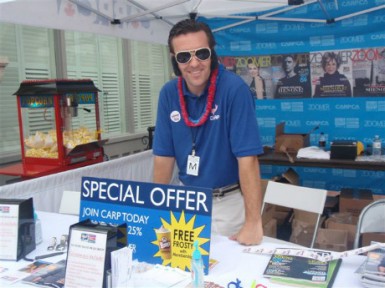 Volunteers from the Georgian Bay CARP Chapter, including chair, Linda Flemington, will be under the CARP Tent, talking about CARP's work on behalf of Canadians as we age, in their community, and offering a special rate for new members.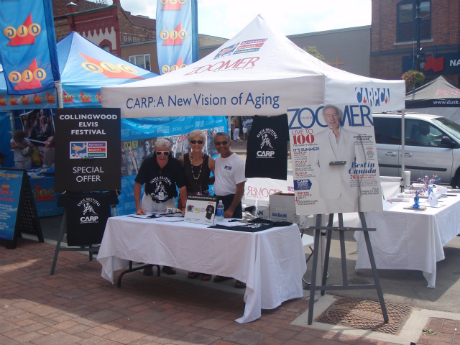 It's a great way to spend a day, or an entire weekend. Come out and visit!
For more information on all the events and attractions in the Collingwood Ontario area, visit www.mycollingwood.ca
Thankyouverymuch!