Information Posted July 28, 2014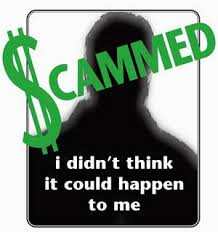 Please be aware of the following two scams that are currently happening in Halton. Don't let your guard down and be caught by these or any similar scam. Fraudsters are always finding new ways to fool their victims.
Collection Call Hoax – Oakville Hydro Customers
Oakville Hydro customers are being contacted by a so called collection agency' – supposedly on behalf of Oakville Hydro, indicating their account is in arrears and their service would be shortly disconnected.
These calls are NOT being made on behalf of Oakville Hydro. Similar scams' have occurred recently in other locations.
If you receive questionable calls such as this DO NOT provide the caller with any personal information. Contact Oakville Hydro directly on the number you have for them.
VISA Credit Card Scam
The Halton Regional Police Fraud Unit is alerting residents of a new phone scam that's recently emerged.
A Burlington couple contacted police after receiving a phone call from a male stating that he was notifying them of a $300 fraudulent charge on their VISA credit card. The call ID displayed "Visa" followed by a 989 area code phone number. The male proceeded to ask for detailed personal information including what credit cards they possessed and their respective card numbers.
Believing that the caller was legitimate, the information was provided. The couple followed-up with their financial institutions only to find that there had been no fraudulent activity on their VISA; however, their MasterCard showed an attempt fraud for several hundred dollars via electronic money transfer to an overseas account. The transfer was flagged as unusual and was not authorized. The couple then cancelled their compromised credit cards.
Fraudsters are continually looking for new ways to defraud the public. Recognizing and reporting fraudulent activity so others are alerted is the best method of prevention.
The Halton Regional Police suggest you take the following precautions if you receive a similar call:
*Never provided personal information when solicited from an unknown caller
*Ask the caller clarifying questions – they called you so they should already have your personal information on file
*Record the details of the call and ask for a contact name, number and file number
*Tell the caller you will contact your financial institutions yourself to verify their claim
*Legitimate financial institutions will understand your concern and never pressure you to act immediately
*Contact your financial institutions via their customer service number found on your monthly statement and/or their corporate website and report the incident.