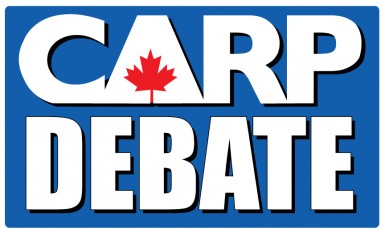 Interested voters in Toronto who didn't manage to get a ticket for the sold out CARP Etobicoke Chapter Mayoral Debate, were able to tune in to their local Rogers Channel in Toronto to watch the debate LIVE. CP24 also covered the event and streamed it live on www.cp24.com.
Rogers TV Cable 10/63 in Toronto/Scarborough carried the debate live, Friday September 5th, at 6 PM, from the Etobicoke Legion Hall.
Rob Ford, John Tory, Olivia Chow and David Soknacki all attended.
For more information, click Rogers TV Toronto.