Information posted February 16, 2015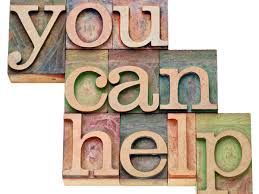 Advertising & Exhibit Space Volunteer Sales Representative Required by CARP Halton Chapter
 Are you retired or semi-retired and looking to remain active within the business community in Halton?
We are looking for someone to join CARP Halton Chapter's team of volunteers working on behalf of seniors toward a New Vision for Aging. Our Chapter has been a force within the CARP National Network – and within Halton Region – for 22 years. We are near to 6000 family members strong.
The responsibility of this position is to solicit advertising for CARP Halton Chapter's e-newsletter and exhibitors for the Chapter's Community Meetings. You may also recruit and manage a team of additional volunteers to assist.
Through our website this website and our bi-weekly electronic newsletters  we keep the residents of Halton informed of our activities, issues and concerns as well as those of other groups working on behalf of seniors. We also help to promote the national and provincial issues that CARP as a national association is active in.
Our newsletters are sent, permission-based, to over 4000 email addresses.. We offer well-priced advertising opportunities within this newsletter, giving companies offering products and services to the senior community a targeted audience.
The Halton Chapter holds community meetings on the second Wednesday and the fourth Tuesday of the month. At these meetings we have expert speakers talking on issues of concern and interest to seniors. Because we are a non-profit organization, we solicit paid exhibitors to showcase products or services that tie in with the subject of the meeting. This covers the cost of the meeting venue.
If you would like to volunteer for this important role please contact Myrna Penny – [email protected]