Dealing with Death – A New Perspective
Thursday, March 5th, 2015 from 1:00 – 3:00 PM
Minoru Seniors Centre, 7660 Minoru Gate, Richmond, BC, in Multi-Purpose Room 1.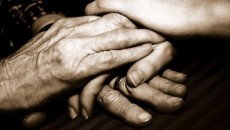 We have two outstanding presenters this month, who will provide their unique perspectives into how to approach some key issues associated with dying.
Our first presenter is well-known author Mr. Stephen Garrett, who will address the possibility of creating a new paradigm about dying – mentally, emotionally and physically – for not just your own inevitable journey, but also so that we can help others!  He speaks all over the world and is a leading proponent of death with dignity.
Our second speaker is an independent funeral director (Ms. Ngaio Davis) who will talk to us about ALL aspects of funerals and cemetery arrangements and how it is still possible to get highly personalized and affordable services designed to fit YOUR needs and wishes.  Kindness, sensitvity and compassion are more than just words to Ngaio – she lives them every day through her unique service!
This is a free information seminar.  Come out to join us and bring a friend.  Have a hot lunch beforehand  in the centre's cafeteria.  There will be time for questions after the presentations!