Information posted May 4, 2015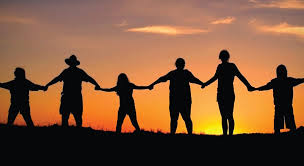 You are invited to a Webinar
Pan-Canadian discussions for professionals in population health – and stakeholder sectors.
No registration fees, no travel costs!
We hope you will join in the discussions – and share the info with your colleagues!
DEMENTIA AND CAREGIVING
MAY 12, 1:30 – 3:15pm Eastern Time
(1:30 PM ET is: 3:00 NL, 2:30 Atlantic, 12:30 Central, 11:30 Mountain, 10:30 Pacific)
Recognizing the need to learn from each other in addressing the needs of persons with dementia and their care partners, Canada's Premiers have established a Seniors' Care working group that is tasked with identifying innovations in the area of dementia care and services.
On Tuesday, May 12, 2015, the Seniors Care working group will be hosting a webinar focused on Dementia Caregiver Support. The first event in a three-part Dementia Symposium series developed by the Seniors' working group, this webinar is open to all interested participants. The webinar will include three guest speakers with Q & A time after each presentation.
Presenters:
Introductions
Corinne Schalm, Continuing Care Branch, Alberta Health
Topic #1:
Access to Dementia Diagnoses and Primary & Specialty Care  Dr. Samir Sinha Director of Geriatrics, Mount Sinai and University Health Network Hospitals, Toronto, Ontario
Topic #2:
Dementia Caregiver SupportDr. Janice Keefe Mount St. Vincent University, Halifax, Nova Scotia
Topic #3:
Dementia Caregiver Tools (First Link) Alzheimer Society of Canada
 For more info and to register: www.chnet-works.ca
To register:
1. Create a login account if you don't have one;
2. Login, and then:
3. Click on the webinar of interest, click to register click to confirm.
Access instructions are sent via auto-email to all webinar registrants. (IF you don't receive this – check spam filter, allow emails from: [email protected])
Participants join in: via teleconference (to hear the presentations) + internet conference (to see the PPT being shown, to post comments/questions… NO AUDIO via internet.) OR by telephone only (there is a backup PPT for those blocked from accessing the internet conference.
If you need assistance to register or participate – contact: [email protected]