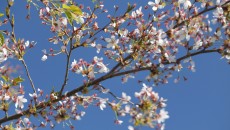 2015 AGM & Welcome New Board of Directors
2015 AGM & Welcome New Board of Directors
2015 CARP South Fraser Chapter #48, 3rd Annual AGM.
Thank you all that participated and joined us for a successful event!!
Please click on the link below.
New Board of Directors:
Trudy Archie – Chair
Brenda Leiren – 1st Vice Chair
Petrina Arnason-  2nd Vice Chair
Evan Brett – Secretary
Trish Tansley  – Treasurer
Laurie Rolston – Membership
Holly Fourchalk –  Events Coordinator
Teri McKenzie – Past Chair/Communication/Social Media.
Remember to indicate Chapter #48 when you sign up/ renew your CARP membership.