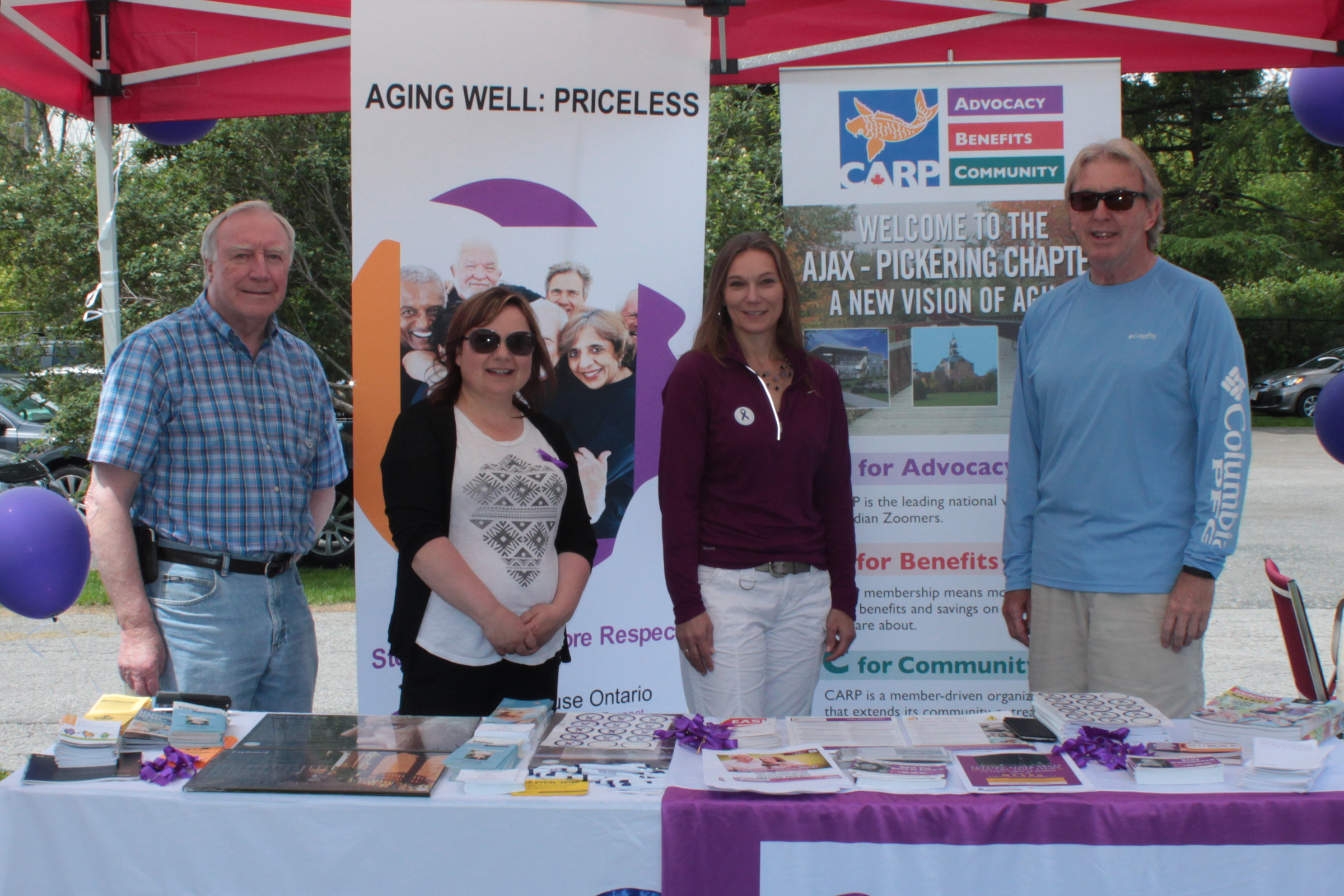 Ajax Pickering CARP had the pleasure of participating in  "ROCK with AGES"  in support of D.E.A.N.  the Durham Regions Elder Abuse Network.  The event took place Saturday June 13th on the grounds of the Abbeylawn Retirement Home in Pickering ON. Each year on the second Saturday in June, Abbeylawn organizes this event to bring awareness to this disturbing situation.
D.E.A.N. is an active  organization working diligently to end abuse of our elders in Durham.    D.E.A.N.'s Mission is to be leaders in the development of an integrated and collaborative strategy to address the prevention of elder abuse in Durham Region through networking, information sharing, raising awareness and advocacy.
Pictured above are Jennifer Josephson and RaeAnn Rideout of D.E.A.N. along with Keith Ward and Randy Falinski of Ajax Pickering CARP.