Information posted August 13, 2015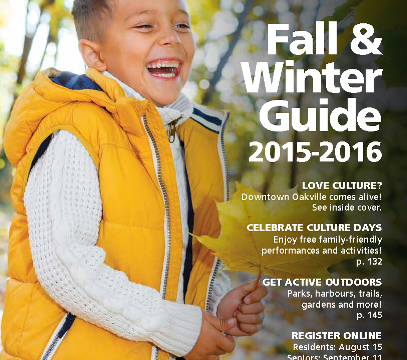 Get active and creative with the Town of Oakville! Resident registration for Parks, Recreation and Culture fall and winter programs opens this Saturday, August 15 at 9 a.m. Check out the interactive online guide for a complete list of available programs for all ages and abilities. Visit oakville.ca to register this Saturday.
Non-residents can begin registering for programs on August 28. Registration for Seniors Services 50+ programs begins Friday, September 11 at 9 a.m.