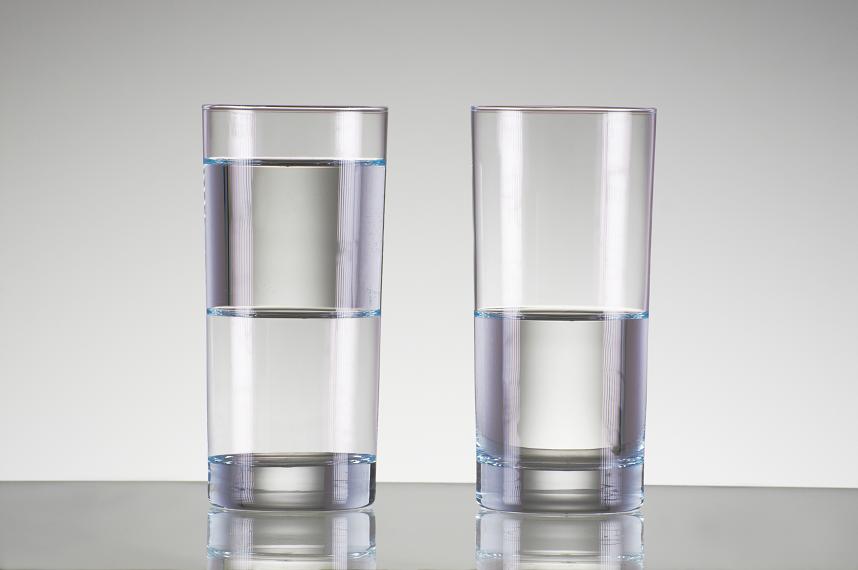 CPP Enhancement is still on the table. That's the good news. CARP members will be disappointed that the Finance ministers did not agree on increasing the CPP but can take some comfort that they will discuss it further in June. However, likely provincial elections this Spring could shift the political landscape by the time they meet again.
This was a missed opportunity to act – when the provinces had real leverage – provincial consensus was needed to put in place the PRPPs that the federal government champions. The provinces could have held out for support of CPP enhancement which would most benefit working Canadians. With Quebec, they had the required two-thirds majority needed to amend the CPP.
Ontario Finance Minster Dwight Duncan led the charge with that defiant position but called the Ministers' decision to defer without a clear commitment to proceed a major step forward – but to where? Easy for him to say, he's stepping down in the Spring and won't be running in the next election. But at least he has been consistently pulling for CPP enhancement:
Maybe federal Finance Minister Flaherty expects Ontario PC leader Tim Hudak to win the next Ontario election – Hudak's white paper on retirement security: Path to Prosperity clearly opposes CPP enhancement and extols the PRPPs.
British Columbia is also expected to call an election this Spring. BC's Liberal government previously drafted legislation to create a government administered defined contribution plan, which might have been as successful as the Saskatchewan Fund, but that disappeared along with then premier Gordon Campbell. If Adrian Dix's NDP form the next provincial government, they are likely to support doubling the CPP in line with their federal counterparts. But with just 13% of the Canadian population compared with Ontario's 39%. BC's vote at the table will not be enough to make the difference.
One small mercy. The CPP amending formula did not change from two-thirds to unanimous despite what Flaherty said earlier in the week. Amending the CPP requires the concurrence of two-thirds of the provinces with two-thirds of the Canadian population – plus the federal government. Quebec with 24% of the population is a pivotal player. Alberta with 11% is not. The two provinces had vetoed moving ahead on CPP in December 2010.
Flaherty was nominally supportive of CPP enhancement back then, but was "overruled" by the veto. But this week, Flaherty appeared to be caught off guard that Quebec had endorsed CPP enhancement in its recent budget November 20, 2012 at page A 84 which meant that one of the two holdouts in December 2010 had broken free and the provinces could potentially agree to change the CPP
This might explain Flaherty's insistence that he wanted unanimity before letting the CPP changes go forward. It was certainty a bizarre turnaround from someone who just last year infuriated the provinces by unilaterally announcing what was going to happen to health care funding on a take it or leave it basis. Once Quebec was induced to walk it back, Flaherty came back to his senses and accepted that a two-thirds consensus was enough to change the CPP, as the law says.
It has been four years since the market crash that made people realize they needed better retirement security and two years since the country's finance ministers said they would do something about it. Since then, the political landscape has changed and may well change again by June. Six months more to wait for action is not bad but immediate action would have been better.
The excuse that the economy is too fragile now to support a CPP change does not make any sense. The CPP legislation requires a three year lead-in anyway and the ministers could just phase in the changes gradually but they have to start. Pension experts agree.
The amounts that employers would have to contribute for a modest CPP enhancement range from about $18 per month to a maximum of $45 a month – all of which could be graduated. In exchange, the economy could benefit from a more stable work force and improved consumer confidence.
Over 2,000 CARP members polled last week voiced strong support of CPP enhancement and said that urgent action was needed.
Most want some enhancement of the CPP, whether a modest enhancement or a substantial enhancement and they think that it's urgent that the finance ministers act now.
• 35% want to enhance CPP modestly [up to 40% replacement of pre-retirement income]
• 30% want significant enhancement [at least 50% replacement or more]
• Twice as many [40%] prefer increasing the replacement rate over those [21%] wanting to extend coverage to higher income levels
• 84% want urgent action on a modest CPP enhancement
• 75% want urgent action on a significant CPP enhancement
They also wanted material improvements to the PRPPs which the Finance Ministers did not mention but it is understood that they're moving forward with their provincial legislation but without any improvements to the federal framework. Once again, they are not listening to the pension experts.
But the real experts on retirement security are those who have to live with it. In their response to the poll, CARP members generally liked the idea of a pooled retirement savings plan like the Pooled Registered Pension Plans but when asked if they would contribute to it, or would have if it had been available when they were working, they were much more discerning. 72% said they would not contribute to PRPPs as they are now, with no hard fee caps, no target return and no employer contributions and privately managed.
The whole point of this pension reform exercise is to get more people saving more for their own retirement. Our members say unequivocally that PRPPs as they are structured now would not do that. That's why CARP calls for the changes that members say would actually convince them to contribute – like employer contributions, target returns and legislated fee caps.
The finance ministers don't appear to have discussed any of that. Perhaps we were all distracted by that shiny CPP object. But all is not lost, they still have to introduce legislation and given all the media scrutiny this week, they won't be able to just slip them through their legislatures.
So there you have it. Lots of sound and fury. No action.
December 18, 2012
Our news release in advance of the Finance Minsters' meeting
some media: Zoomer Radio
CARP'S Open letter to the Finance Ministers and news release.
CARP in the News/Media Coverage on this Issue

"Flaherty seeks University on Reform" – The Globe and Mail, December 14th, 2012
"CARP Pushes Finance Ministers to Reopen CPP Debate" – AM740's Jane Brow Audio/Text Interview, December 14th 2012
 "Action Needed to put pensions on read to Health" – The Chronicle Herald, December 14th, 2012
"Flaherty says economy still too weak to boost Canada Pension Plan" – The Canadian Press, December 16th 2012
"Finance Ministers put CPP Reform back on the Agenda" – The Globe and Mail, December 17th 2012
 "CPP Debate Delay Wins no Big Supporters" – Yahoo Finance, December 18th, 2012
CARP on the Todd Veinote Show (CPP & PRPPs) – December 20th, 2012