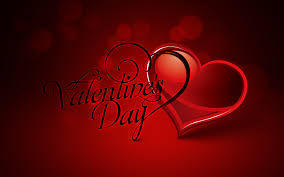 Februarys Richmond CARP chapters kickoff event was a hit!  The room full of people enjoyed an evening filled with food, music, games, prizes, & an entertaining World-class speaker.
It spoke volumes that half the attendees were still there mixing & mingling with each other half an hour after the Successful Aging Valentines Party ended!  People loved the experience that delivered many positive new memories.  Attendees shared comments such as:
Wonderful start up party.
All the details were taken care of and it made for a great evening.
Fabulous music!
We will come to another event for sure; wonderful evening!
I met a former neighbor who I havent seen for years; made for a great evening.
The evening kicked off with a wonderful catered dinner featuring mostly healthy foods.  Richmond CARP chapter board members introduced themselves and invited attendees to enjoy the entire evening.
In keeping with the Valentines month theme, singer Darlene Ketchum and her band delivered fabulous renditions of Love Songs from the 50s, 60s, and 70s, some of which enjoyably became sing-alongs for everyone in the room.  It was a mini-concert that everyone loved!
The energy from the music continued into the games that offered some fun, lighthearted competition between tables.  Each table really got to know one another well with this and new friendships launched from this.
David Powell kept the evenings spirit going with the evenings keynote speech that featured humorous and thought-provoking stories about love, relationships, and how entertaining we humans truly are.  An experienced professional speaker, David shared some learning lessons that people of any age can use.
Throughout the evenings festivities and activities, Prizes generously donated by local area businesses and professionals were drawn & awarded to those in attendance.
By all accounts, this Februarys CARP Richmond Kickoff event was a major success and is the springboard for momentum for our next events.  On the topic of Fitness For 100+, our April events promise to educate, entertain, inform, & involve attendees on some of the ways to live healthy and strong past 100 years of age.
Living as a Centenarian (a person who has reached the age of 100) is increasingly becoming the new standard as we are preparing ourselves to enjoy quality health, wellness, immunity, strength and mobility as we age.  Join us for Fitness For 100+ on April 3rd from 1:00-3:00pm at the Richmond Seniors Centre at 7660 Minoru Gate.  Speakers include:
Patrick von Pander, Master Certified Life Coach from The Big Picture Coach
Min-ju Chiang, former Paramedic and now Personal Trainer & owner of Crux Fitness
Bryan Dinh, Personal Trainer and former Martial Arts Instructor
Join us again for Fitness For 100+ on April 16th from 7:00-9:00pm at the Richmond Cultural Centre Auditorium at 7700 Minoru Gate (Richmond Library).  Featured Speaker is:
Gerard Magennis, General Manager of Steve Nash Fitness World Richmond
CARP Richmond Chapter is the cross-cultural community group with a new vision for aging as featured recently in both the Richmond News and the Richmond Review.  http://www.CARP.ca